EPA WaterSense
Products to encourage water efficiency
What is EPA WaterSense?
Making Every Drop Count
WaterSense is a partnership program sponsored by the U.S. Environmental Protection Agency (EPA) designed to encourage water eciency. By identifying water efficient products and services, WaterSense makes every drop count.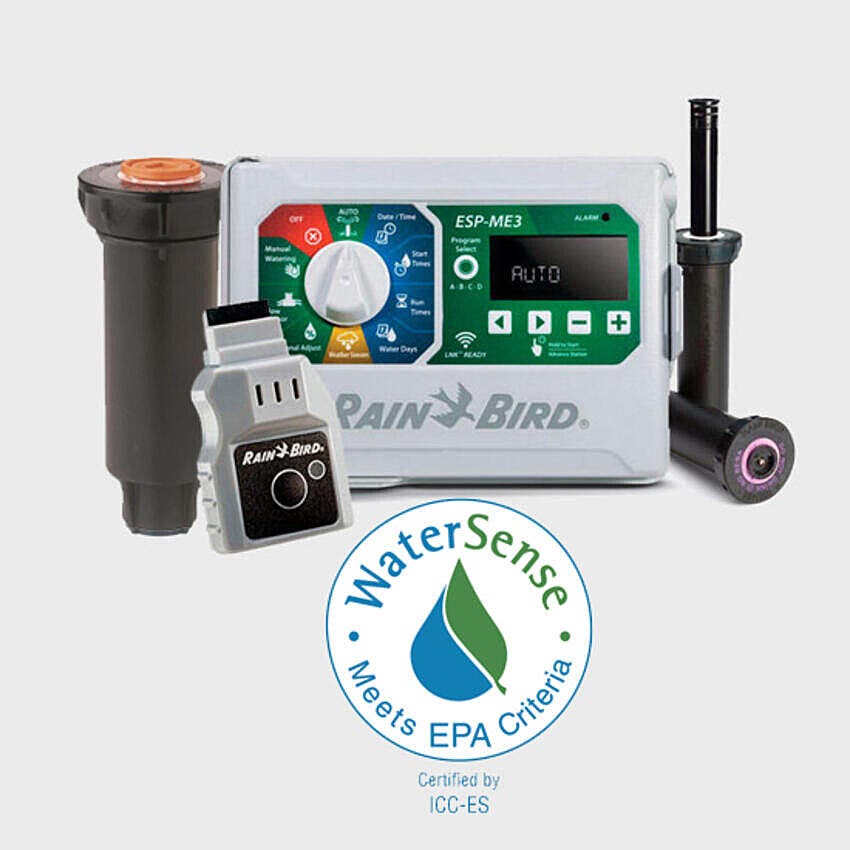 Did You Know?
Some states require pressure regulating sprays.
All spray sprinkler bodies sold into the following states will require pressure regulating stems (PRS) and EPA WaterSense certification on and after the dates listed below.
Vermont:

July 1, 2020

California:

October 1, 2020

Colorado:

January 1, 2021

Hawaii:

January 1, 2021

Washington:

January 1, 2021
Pressure regulation isn't just for spray bodies.
See how Rain Bird's PRS technology works in rotors and valves too!
University of Arizona Study Proves the Power of PRS
Rain Bird's patented Pressure Regulating Stem (PRS) technology provides significant water savings, cost savings, and improved performance vs. non-PRS systems.
Click the links below to see how much you can save!